In the environment that Rosetta (former Chatter Auto Translator) is installed, posts in a Chatter group are translated into the language of users who have different language from the original sentences.
In the image below, original sentences in the post are English, and each group member's language is English, Japanese, and Simplified Chinese. In this case, Japanese and Chinese are auto translated because the original one is English.
※This function works to comments in the same way.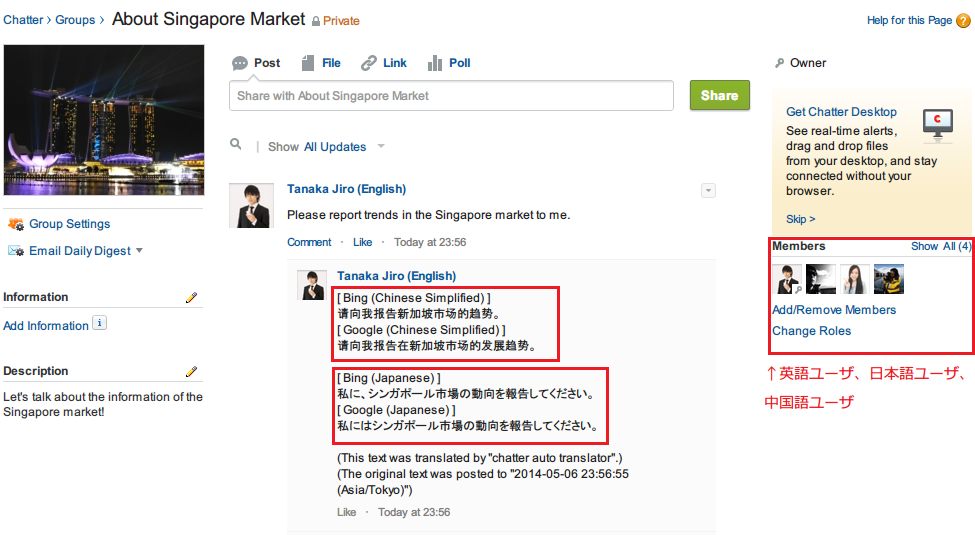 Last Update: 2019年7月4日
Tell us how can we improve this post?